Embarking on the Transition to ESG
Posted by
admin
on July 1st, 2023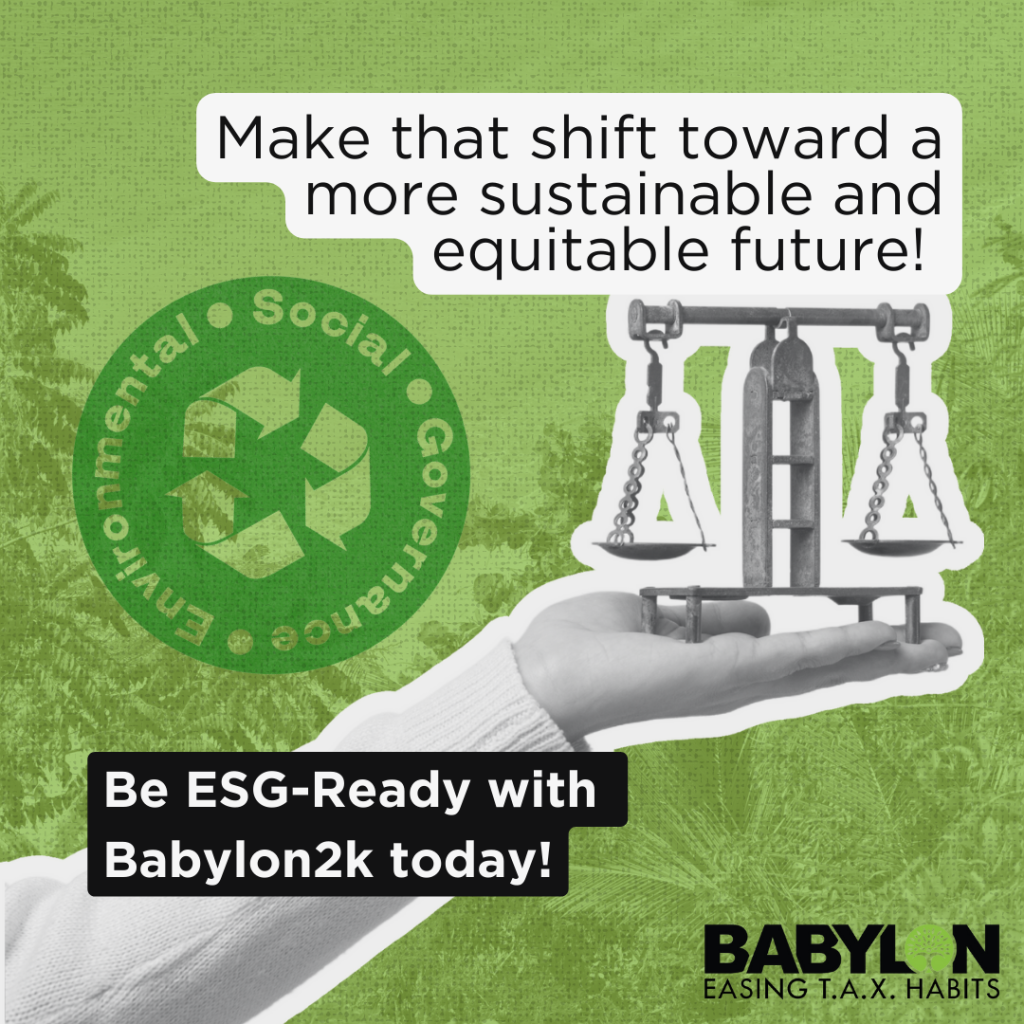 Environmental, Social, and Governance (ESG) is a strategic framework that allows companies to assess and address institutional goals and objectives in terms of reducing harm and protecting the environment, advocating for sustainability, maintaining a healthy work environment, and creating impactful changes in their management and overall organizational policies.
ESG investing uses a criterion to determine how thriving companies safeguard the environment and the communities where it works and how they ensure management and corporate governance meet high standards. The three (3) criteria used to evaluate companies for ESG investing are environment, social, and governance. Environment factors cover a company's overall commitment to protecting the environment by maximizing its resources while reducing the company's carbon footprint and advocating for sustainable development; social factors encompass a company's relationship with the employees with its employees which includes fair labor practices, diversity in both the executive and staff overall and company's advocacy for social good. Lastly, governance factors refer to a company's resolve to implement practices in full compliance with rules and regulations, future legislation that affects its operations, and internal corporate culture.
In the Philippines, there is an increasing trend towards green investment, with the country found to have the second-highest proportion of green investors in Southeast Asia, next to Malaysia. A recent survey by Milieu Insight revealed that 70% of those who supported green investment had increased their allocation in the past two (2) years. This result could only mean one thing for Filipino business people: be ESG-ready!
Investors interested in going green can make green investments by investing in green equities, funds, and bonds. They could also go green by purchasing stocks in businesses with initiatives committed to the environment, investing in mutual funds that uphold good or impactful environmental practices, or supporting businesses that operate with environmentally friendly practices.
Investors must figure out what they consider green and conduct exhaustive research into the companies they are looking to invest in to ensure that the business operations are mindful of or do good for the environment. One of the best ways investors can assess a company's ESG performance is by looking at its ESG reports. In 2019, the Securities and Exchange Commission (SEC) released Memorandum Circular No. 04, which requires publicly-listed companies to submit a sustainability report to assess and manage their non-financial performance across their organization's economic, environmental, and social aspects.
As for the companies, they should keep abreast of recent legislation that could impact their ESG policies and advocacies to adequately prepare themselves and create and implement changes ahead of the rest. Among the notable developments in ESG legislation in the Philippines are Republic Act (RA) No. 11898, the Extended Producer Responsibility (EPR) Act of 2022, the Electric Vehicle Industry Act, and pending legislation such as House Bill No. 4102, proposing an excise tax on plastic bags, and House Bill No. 3370, proposing an environmental tax on domestic manufacturers and importers of pesticides and chemical fertilizers sold for agriculture and other commercial purposes.
It is paramount for companies to start shifting resolutely from a purely profit-centric orientation to taking on ESG-focused commitments. Making that shift today would mean a step toward a more sustainable and equitable future where ESG is no longer an ideal but a norm.
References

Neil. (2023, June 21) Making the ESG shift now BusinessWorld Online.BusinessWorld Online. http://bitly.ws/JejP
Napoletano. (2023, June 22). Environmental, Social and Governance: What is ESG Investing? Forbes.Com. https://www.forbes.com/advisor/investing/esg-investing/
Ignacio. (2023, April 21). Green Investing for our planet. BusinessWorld Online. https://www.bworldonline.com/special-features/2023/04/21/519513/green-investing-for-our-planet/