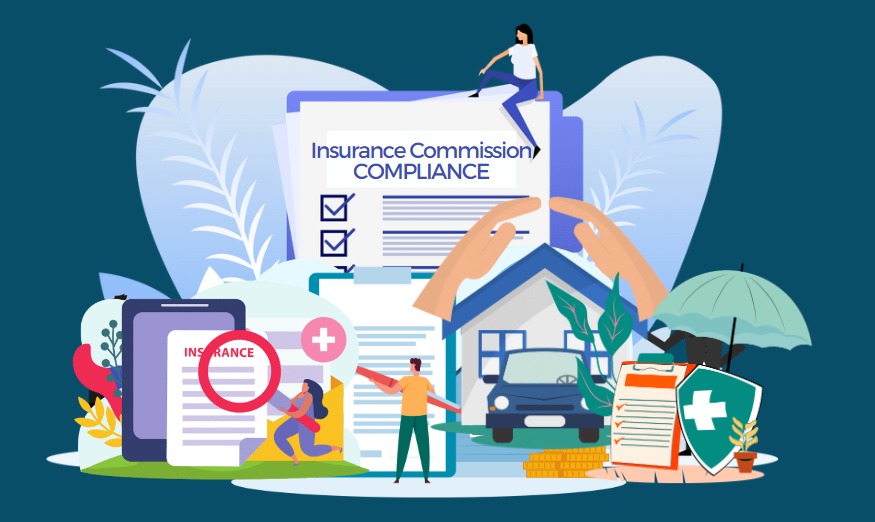 In case you're not yet familiar with the latest business and financial news, the Insurance Commission in charge of regulating insurance companies in the Philippines has recently issued substantial alterations that need the attention of its stakeholders.
Recently, the Commission issued a new set of rules and procedures called IC CL No. 2021-65, otherwise known as the "Revised On-Site Examination/Off-Site Verification Rules and Procedures of Insurance and/or Reinsurance Brokers," that will go into effect next year. These rules will apply to insurance and reinsurance brokers and cover their 2022 Audited Financial Statements (AFS).
In a nutshell, the provisions of the new issuance outline some new requirements for insurance and reinsurance brokers to follow, entailing necessary readjustments for document submissions concerning their financial reports.
However, to further understand how the latest revisions work, let's review a critical provision. Since the rules state that the balances in a broker's financial statements must be audited by an external auditor approved by the Commission, they should also outline specific financial information. Such requirements should include figures for net worth, the fiduciary ratio (a measure of how much a company holds for clients versus its own debts), and information on the segregation of client money.
With this, the Commission calls on all brokers to have certain minimum net worth levels depending on their license types and when it was issued. That means a broker with a license for Insurance OR Reinsurance issued before the 19th of October 2018 must have a net worth of at least PHP 10 million.
On the other hand, a new entrant (a broker with a license issued after the same date) must have a net worth of at least PHP 20 million. For brokers with an Insurance AND Reinsurance license, net worth levels should be at PHP 25,000 and PHP 50,000, depending on the before and after dates of issuance.
In addition to these requirements, the rules also specify that brokers must follow specific guidelines when it comes to offsetting financial assets and liabilities. This provision entails that they disclose certain information about any financial assets and liabilities they offset against each other.
Insurance and reinsurance brokers may choose to disclose the necessary information in their financial statement notes or via a separate supplementary report, as follows:
Option A – Additional disclosure in the notes to the AFS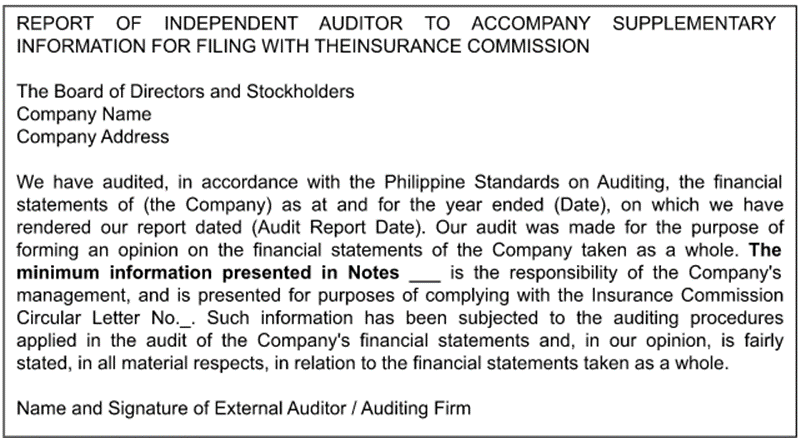 Option B – Supplementary Report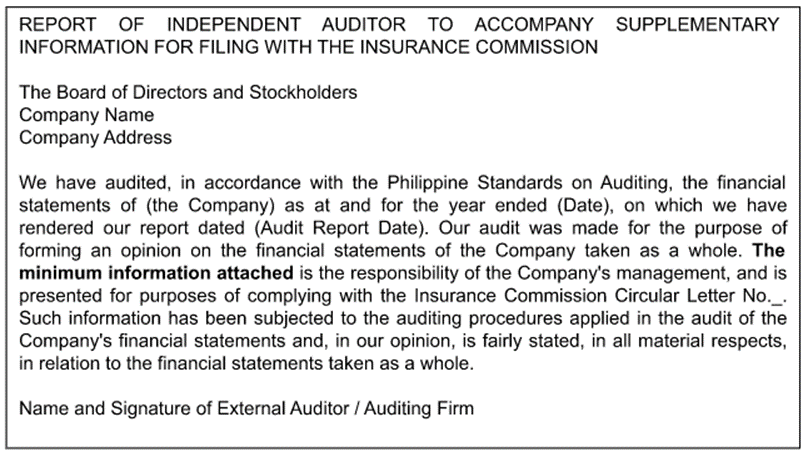 In summary, the Insurance Commission's new rules apply to insurance and reinsurance brokers and will immediately take effect on the first day of 2023. These rules outline new requirements for brokers to follow in their financial statements, including having them audited by an external auditor and meeting minimum levels of net worth. The Commission shall also require brokers to disclose certain information about offsetting financial assets and liabilities, which will apply to the brokers' 2022 Audited Financial Statements.
Hopefully, the following article gives you a better understanding of these revised rules and procedures.
Please refer to IC CL 2021-65 and Annex A for better guidance.