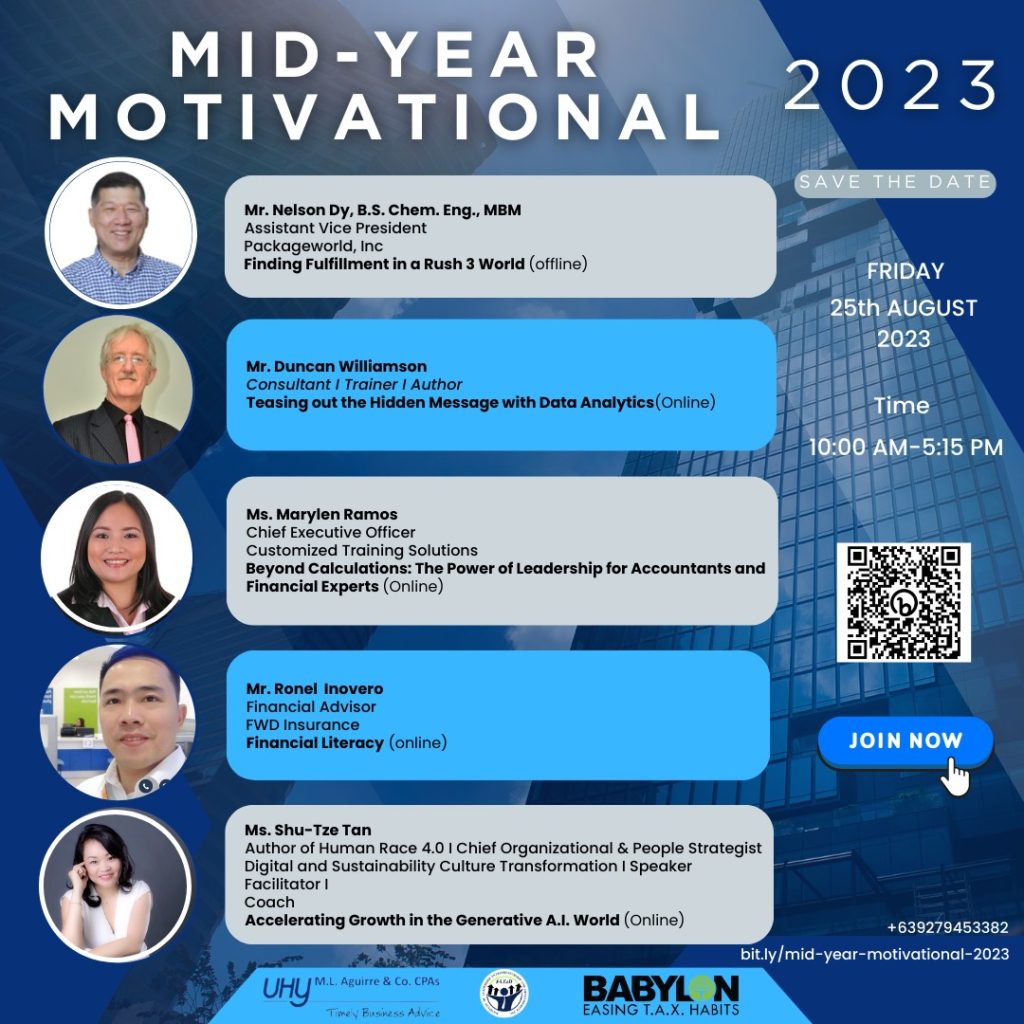 Mark your calendars for August 25, 2023, from 1:00 PM to 6:00 PM, as UHY MAC presents an empowering experience like no other – our highly anticipated 2023 Mid-Year Motivational event!
As part of our unwavering commitment to empower our team, UHY MAC is thrilled to invite you to a transformative journey to set the stage for a remarkable upcoming busy season. We understand the demands of the times ahead, and this event has been specially crafted to equip you with the tools and inspiration needed to thrive.
Prepare to be captivated by the insights of these industry luminaries:
Mr. Nelson Dy;
Ms. Marylen Ramos;
Ms. Shu-Tze Tan; and
Mr. Duncan Williamson.
Don't miss out on this opportunity to recharge your motivation and elevate your career to new heights! Secure your spot at UHY MAC's 2023 Mid-Year Motivational event by registering today.
Join us on August 25th as we come together to learn, grow, and celebrate the power of motivation. Let's forge ahead with renewed vigor and a shared commitment to achieving greatness.
See you there, ready to soar beyond limits!